Forum - shopping mall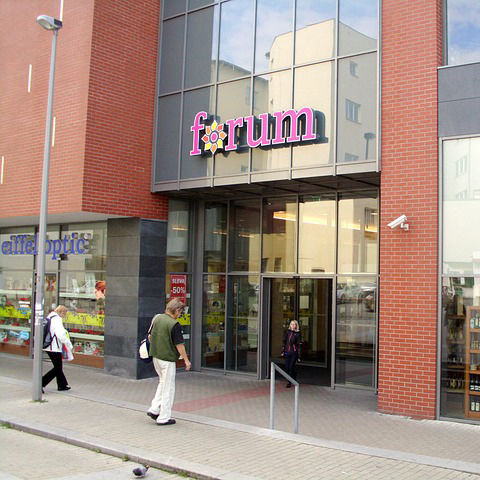 5-minute drive / 10-minute walk
The Forum Ústí nad Labem shopping mall is located in the city center, only at a 10-minute walking distance from Kolej jinak.
You will get everything you need there. Looking for a brand new outfit? Check out the local fashion stores. Hungry? Let's go for a pizza. Do you feel it's time to change your hairstyle? Get a new hair cut at the popular hairdesser. What are we going to eat for dinner? Get fresh ingredients in the supermarket. What's the best way to fininsh off the hectic day? Let's go to the cinema with your sweetheart or a group of friends.
The Forum shopping mall has all of that in store for you. Once you get tired of shopping, just take the cableway to Větruše.
Visit website >