Větruše chateau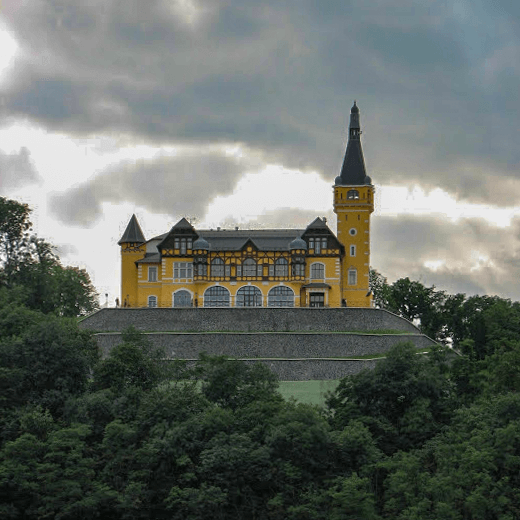 10-minute drive / 30-minute walk
Relax and set off for the romantic Větruše chateau, wich rises above the valley over the Labe river. A landmark of the Ústí nad labem city, the renovated chateau is a must-see on your tourist list.
History of the city is documented here by several dozens of photographs that decorating the castle walls. You can enjoy a beatiful view of the city and the nearby Střekov castle from here and have fun at a mirror and natural maze. The best view is from the lookout tower located at 227m above sea level.
You can also get to Větruše by the cableway which runs daily from 8 am to 10 pm from the Forum shopping mall.
Visit website>